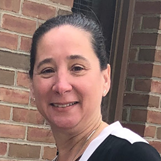 Pamela Muller Swartzberg holds a BA in History from Wake Forest University and a JD from Vanderbilt University School of Law. After graduating from Vanderbilt, Pam practiced as a corporate attorney in New York and Charlotte.
Pam served as the Chair of the Women's Commission of the Archdiocese of Newark from 2004-2019, appointed to the Commission by Archbishop John J. Myers in 2003. She has also served as the Secretary to the Board of Trustees of Seton Hall University since 2005. In addition, Pam serves on the boards of LIFENET, a pro-life educational organization and Casa Guadalupe, home of discernment for young women, and in 2006, was invested as a Lady of the Equestrian Order of the Holy Sepulchre of Jerusalem.
Most recently, Pam joined the Board of Directors of Relevant Radio, a Catholic radio network bringing Christ to the world through the media. Pam is passionately pro-0life, speaking to all who will listen about the dignity of the human person from conception to natural death. In 2009, Pam was awarded by the Alzheimer's Association of Greater New Jersey with the Circle of Honor Advocacy Award and in 2014, by Koinonia Academy with the Lumen Christi Award.
Pam and her husband, Mark, are the proud parents of Anna, Allyson, Peter, Matthew, Mary, Joshua, and Joseph. They love skiing and beaching and all the mayhem that comes with being a family of nine.